I have constructed a wireless sensor system for my performance costume. It has 2 accelerometers (3-axis ADXL330, SparkFun - same as in the Wii remote I believe) and 4 switches (digital). Both master and slave uses a microcontroller (ATmega8, Atmel) and a transceiver (Mirf v2, SparkFun).
Below is a short video, some pictures, SuperCollider classes and also the schematics and the complete firmware if you want to build the thing yourself.
redUniform-hardwareWireless from redFrik on Vimeo.
The AVR programmer (USBtinyISP kit v2.0) and the electronic parts needed...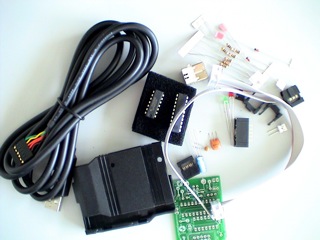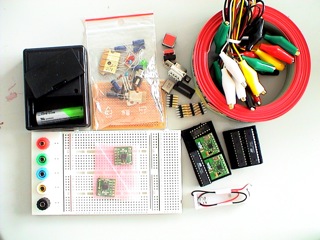 The master and slave...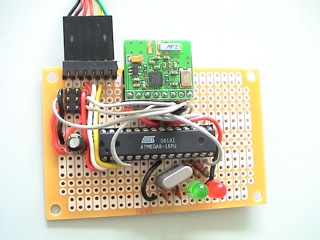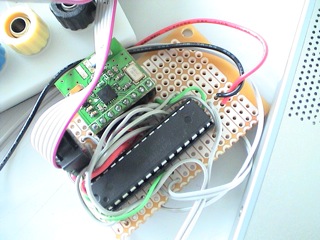 Sensors sewn in...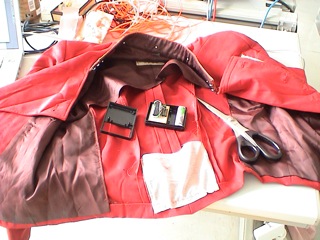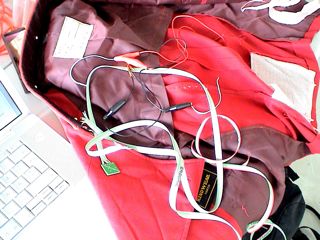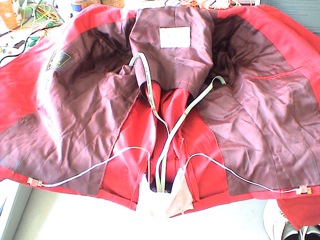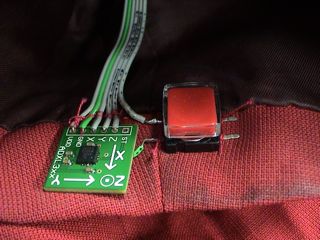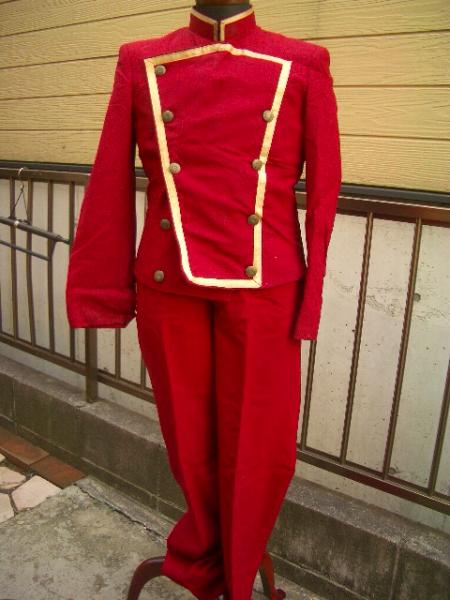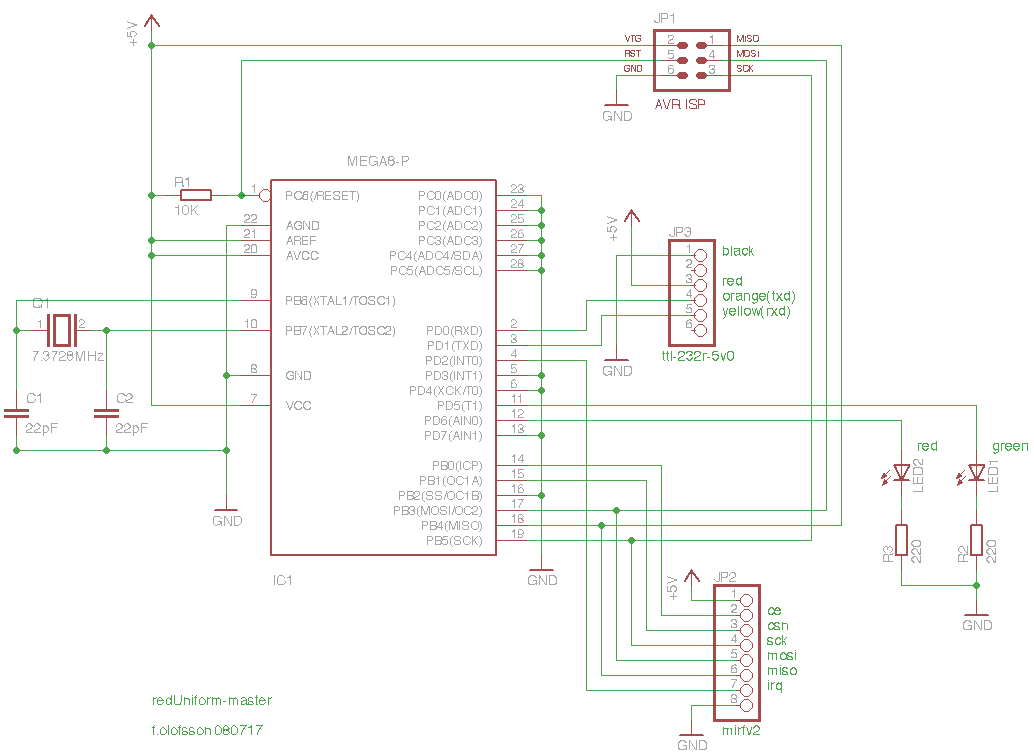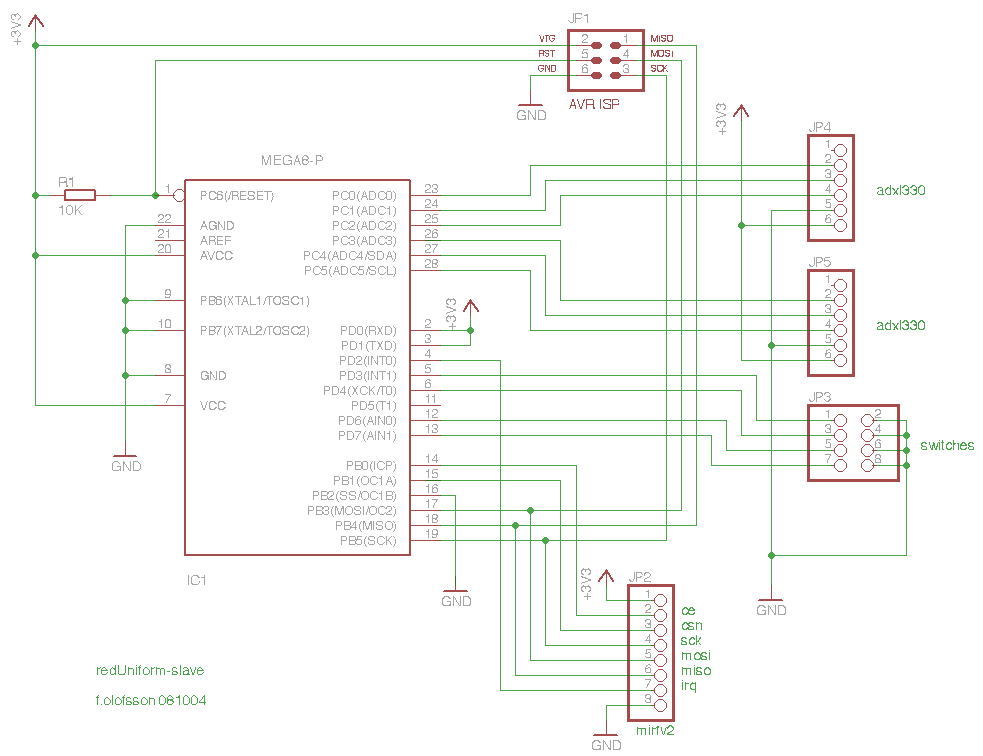 081008 update: slave firmware and slave schematics updated - added 2 more switches (pd6 and pd7)
081010 update: also attached the SuperCollider class RedUniform.sc with helpfile