For a project in collaboration with Stine Janvin Motland I built this 4-channel transducer bass shaker system.
The system has four transducers (Visaton bs 130, 4Ω), two class D stereo amplifiers (2x50W, TDA7492 chip) and a powerful ATX switching power supply (Codecom pm-350c).
I modified the power supply to only give out 12V (yellow&black cables) and also made it start up automatically by shorting the green cable (PS-ON) to ground (black).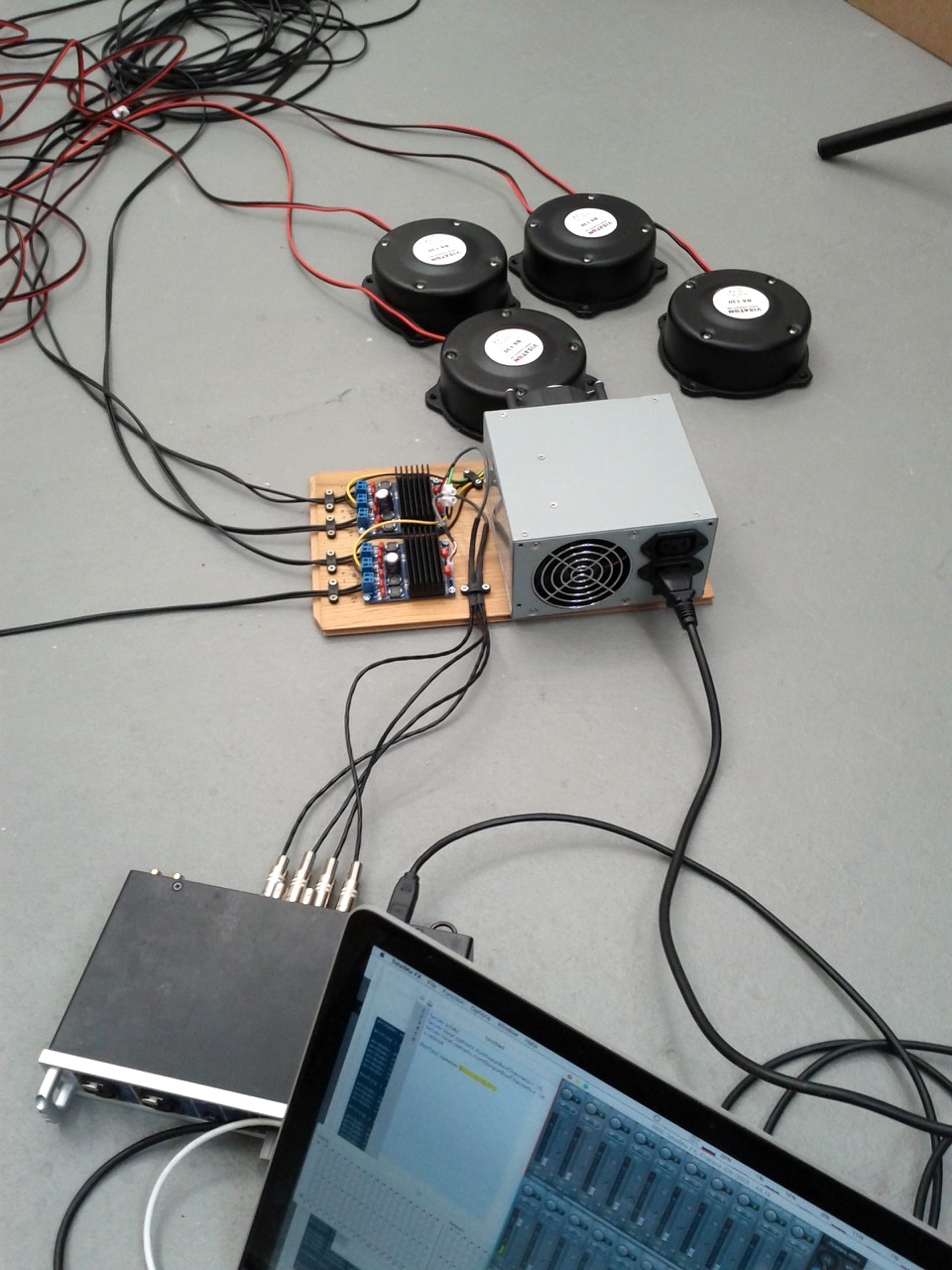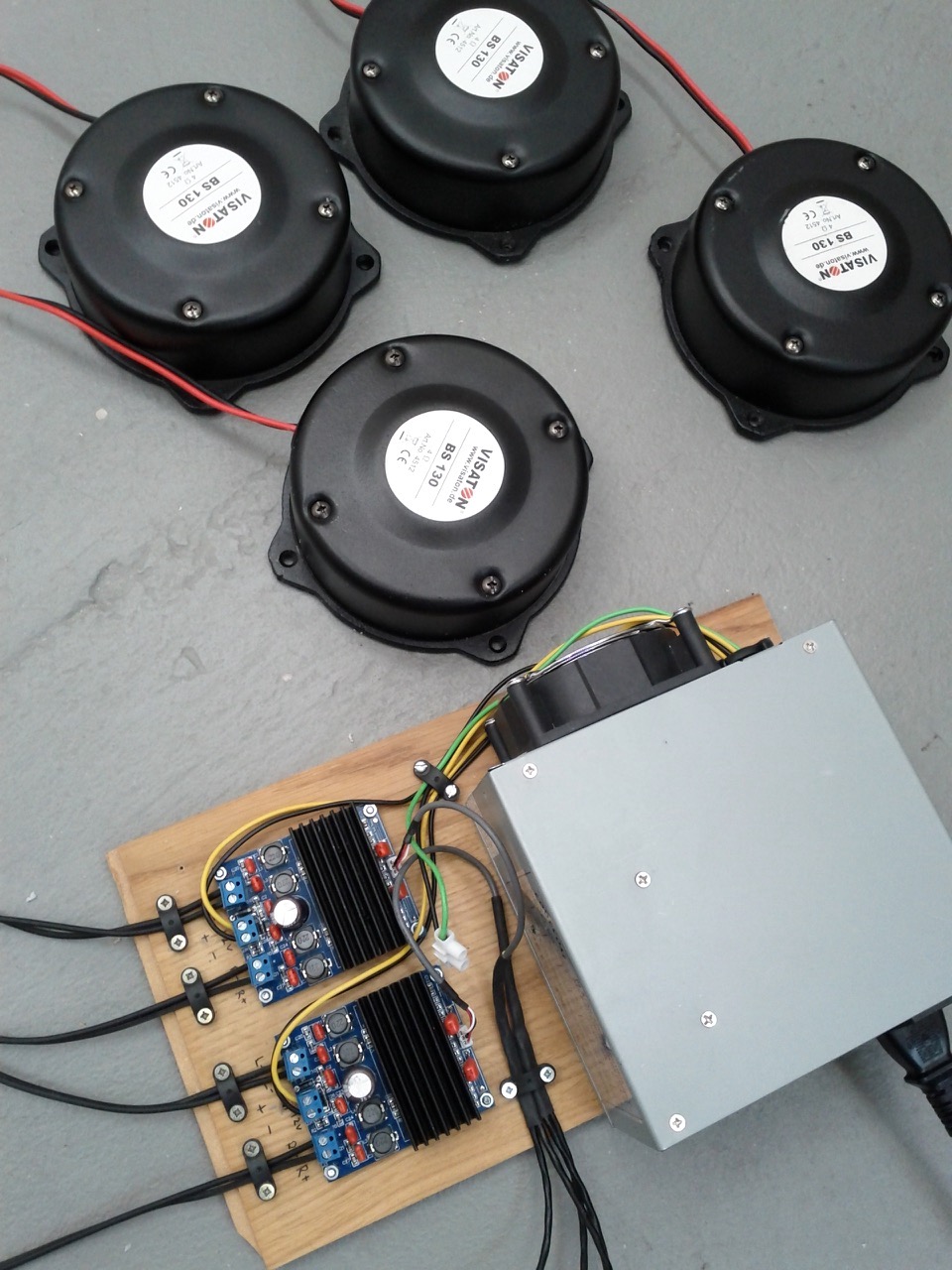 There's no volume control so better take care - the system is very hot.